Creating high-quality spray equipment for your specific needs.
You want equipment that lasts, is reliable and effective, and also looks good. We get it because we are sprayers ourselves. We've set out on a mission with one singular aim: to make the very best equipment that we'd be proud to throw on our trucks, trailers, vans, and rigs.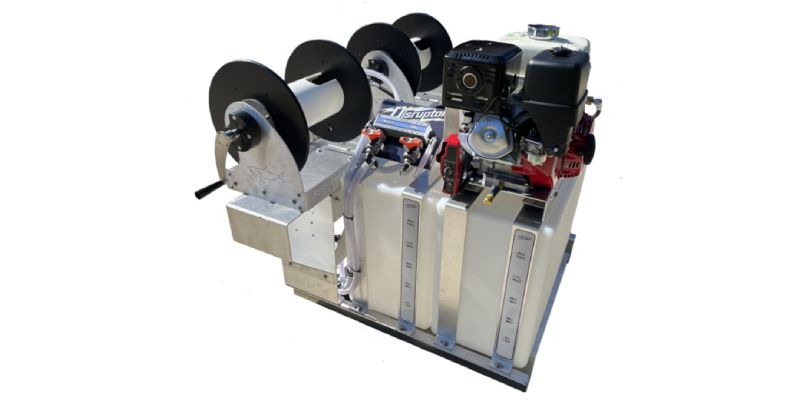 We serve a wide variety of industries, including building spraying equipment, pest control, soft washing, turf management, agricultural, pool cleaning, paver sealing, window cleaning, sanitization, auto detailing, and more.
With our product lineup of Stingray Hose Reels, Phantom Pure Water and Window Works, Softwashology softwashing equipment, Vulcan Econo or Pro Sprayers and Skids, and Blend Technology, when it comes to spray equipment, we have you covered.
We also provide customization. Have a project or idea for your unique industry demands? Our team of experts will help dream and design for specific application requirements that recapture lost time and help gain revenues. We partner with you to stand out, lead, disrupt your marketplace, and increase profits. We are here to serve you, whether you need parts, skids, full systems, or solutions for your spraying equipment needs.
When you choose Disruptor Manufacturing for your spray equipment needs, you can rest assured that you will receive the top-notch results you deserve.